A lot of people are making a great living, and in many cases are running life changing businesses drop shipping.
But there are pitfalls if you don't get it right.
So, if you're considering what you need to do to start drop shipping I'll answer some of the questions you might have and look at the 7 key steps to drop shipping success.
What Is Drop Shipping?
In a nutshell, it's a way of setting up an online store with very little capital outlay. The reason for this is that you don't actually buy or hold the items you sell.
You make an arrangement with a supplier of goods to sell their products. You then feature them in an online store.
When a customer buys an item from your store, you send the order to the supplier with your agreed wholesale cost, plus the shipping cost.
It's your choice whether you charge the customer for shipping or absorb it in the price of the item.
They then post the item to your customer with your address and brand name on the packing label so that it look as though it came from you.
Depending on the supplier and the item, the wholesale price you pay can be 30-60% less than the retail price (but not always).
Sounds easy right?
But for newcomers to this online opportunity there are a number of steps you need to get right to give yourself the best chance of making it a success. And there are a few things you need to know in order to not get caught out!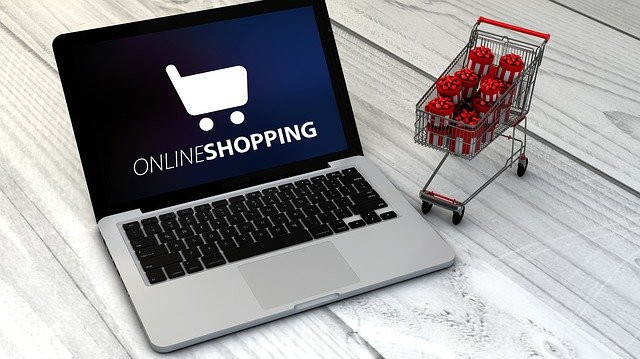 Is It For You?
Well the theory is good, and it can and does work very well for a huge number of people.
But there's also a large percentage of first time drop shippers who fail to make any money.
The main reason for this is they go in blind to what's really involved and get caught out by not following the basic steps that are needed to make it work.
The major advantage of drop shipping as opposed to, say, selling on Amazon is that there are very low set-up costs as you don't pay for the products you're selling. But it does involve a lot of work to make it a success.
There will be some small set-up costs, such as subscriptions to tools that will make your job easier and more profitable. I'll mention these later but the initial cost shouldn't be more than about $100 a month.
Facebook advertising is part of this cost but can be as little or as much as you can afford or wish to spend.
Your main focus will be on marketing your store and the products you sell, as well as monitoring whether you're selling the right products in terms of customer satisfaction and profits.
It's not a business you can just set up and leave to run itself.
The big drop shipping businesses will outsource a lot of the work of product/supplier selection and marketing.
But, assuming you're starting with a limited budget, that will all be down to you when you're starting out.
And, as with most online business opportunities there's a huge amount of hype about "get-rich-quick" from so called gurus who will happily sell you their $2000 formula for overnight success.
Read them by all means, but keep your wallet closed!
You can make a very successful business by drop shipping but, like any business there will be a cost, mostly of your time.

So have a look at the 7 steps you need to get in place and then you can decide for yourself:
Step 1 – Select Your Niche
A big mistake a lot of new drop shippers make is to open their online store and just fill it with anything they think will sell.
But the hardest part of any e-commerce business is getting customers to your shop. There's a massive marketplace out there but it's also very competitive.
So you need to really focus on what type of product you want to sell. Here's a few things that are important to consider:
– Choose a Niche You're Interested In – And stick to your niche. You can always open up different niche stores once you're making a success of it.
But If you have an interest in the products you're selling you'll find the marketing side of things a whole lot easier.
-Price and Profit -It takes as much marketing effort to sell a $10 item as it does to sell a $500 or $1000 item. However, if you're selling really high-ticket items then, unless there's a good demand for them you might be limiting the number of potential customers.
-Shipping Costs – High shipping costs will put off potential buyers. So it's important to keep them as low as possible. The ideal situation is that you absorb the cost of shipping in the price so that you can offer "free-shipping". Always an easier sell.
-Active Buyers -You need to know that people are looking for the goods you want to sell. A simple way to do this is to google it and see how many sites are selling similar items.
Amazon is another useful tool as it's the biggest marketplace in the world. If your niche items aren't listed there, then maybe there isn't a market for them.
There are other tools you can buy for a small amount of money to do keyword research and see how many visits your store might get when people search on google.
-The Buying Decision -You need to work on the basis that a new customer will only visit your store once. If your product takes a lot of consideration and comparing with others then you've lost the impulse buy.
Once someone leaves your store you've probably lost them.
So you need to be sure there are people out there able and willing to buy without too much of a decision process. Or alternatively, you give them enough information to enable them to make the decision there and then.
-Repeat Sells -This might seem like a contradiction to the last point, but it isn't. The most successful drop shippers build up an email list that they can then use to contact visitors and buyers with other offers.
So a niche that allows you to sell multiple products to the same customers will really help you grow the business.
-Products that Aren't Easily Found Locally – Your goods are going to take a while to get to the customer. So unless yours are a whole lot cheaper than the ones they can buy in their local shopping centre, you won't compete.
But if they simply can't get them locally then that takes that problem away.
-Own Branding – A lot of manufacturers and suppliers in the drop shipping market will supply white-label goods that they can brand with your own label or logo so that it's unique to you.
Don't get hung up on this to start with, but if you can own brand then you've just eliminated a huge amount of competitors.
-Returns – This can kill a drop shipping business in no time at all. Remember, you don't hold inventory and you don't ship anything yourself.
Returns will happen with any product, but some things like certain types of clothing are far more likely to get returned.
There's more on this later, but in terms of choosing your niche you need to try not to set yourself up for a large number of returns.
Unfortunately people have got very used to buying stuff, trying it on and then sending it back in the expectation of a simple refund or replacement process.
Step 2 – Research the Competition
A fatal mistake a lot of newcomers to drop shipping make is that they select products that have no competition. There's probably a good reason for that i.e that no-one wants them!
But other factors such as high shipping costs, poor quality or low profit margins might also be reasons.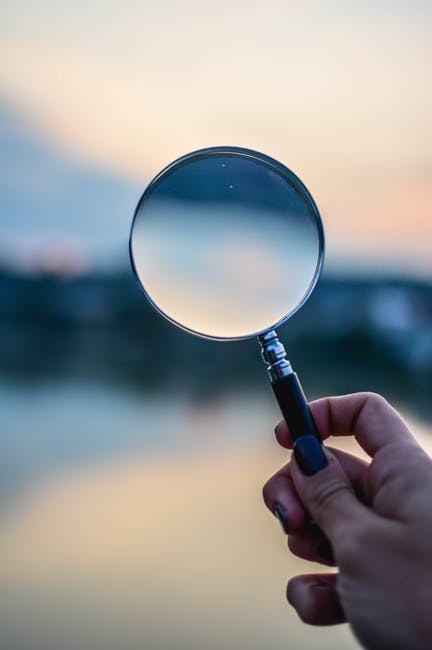 You'll be competing with Amazon, eBay (to a lesser extent), and other drop shippers. So there's a fine line between too much competition and not enough.
Again, a great way to research your products is to simply look at Amazon and see how many same or similar products are listed there.
You want them to be because that means people are buying them.
Once you know there's a market you can decide whether you can be more competitive on price, quality or a unique selling point (USP) such as own brand.
Step 3 – Secure a Supplier
This can be the most daunting job for someone new to drop shipping. You need a supplier who is reliable in terms of being able to supply your items if sales take off the way you hope they will.
Shipping costs, location, delivery times, quality control are other major factors here.
And communication is vital too. Most suppliers will be in other countries than yours, with China being by far the biggest area. You're going to be forming a partnership with your suppliers so you need to be comfortable with them.
So if you're going it alone it can be difficult to do the due-dilligence you need to make sure a poor quality supplier doesn't kill your business before it even starts.
Fortunately there are a number of drop shipping platforms available that take a lot of this problem away.
Oberlo and Spocket are by far the biggest and best of these.
For a reasonable monthly or annual subscription they give you access to product suppliers who have already been vetted by them. And as a member of these platforms most of the admin headache is taken on by them.
As a newcomer to drop shipping I would absolutely recommend you use one or both of these platforms. It takes away the biggest worry and leaves you free to market your business.
Step 4 – Returns Policy
This is the thing that too many new drop shippers fail to get right. And none of the "gurus" out there will tell you that returns can leave you out of pocket and dead in the water.
Hopefully you've chosen a niche that won't attract too many returns, and are selling items that are high quality so they won't get sent back because they're faulty or plain useless.
But you will get returns and it's absolutely vital to know how you're going to deal with them.
If your items are relatively low priced then you can possibly absorb the cost and just get a replacement item sent or issue a refund. But if the cost is higher, then you'll need to get the items sent back to your supplier within their agreed time-frame.
So for example, if your supplier has a 30-day return policy, then you might want to set yours at 20 days or less. This gives you time to ship it back to them.
And if the issue is that the goods arrived damaged then maybe you need to see photos before issuing a refund.
There's no point getting a damaged item sent back, either at yours or your supplier's cost if it's useless anyway. Better to just write it off and move on.
But I'll say it again, you need to know what the deal is with the supplier i.e are they paying for the replacement/refund?
Remember that your customers won't know that you're drop shipping.
So they aren't interested in the problems you've got getting returned items back to China or wherever your supplier is.
They just want either a refund or replacement in a timely fashion.
And if you give them a great service at this point then it's going to reflect well in your reviews and whether you ever sell to that customer again.
Communication is absolutely key. You know how frustrating it is when you return an item and hear nothing about what's going on.
This doesn't need to be a massive problem, but you do need to know what your supplier's policy is and make sure yours works with theirs.
Step 5 – Create your E-Commerce Website
Don't panic!
It doesn't matter if you know nothing about building websites. By far the easiest way to do this is by partnering with Shopify. This is the most popular platform for drop shippers large and small.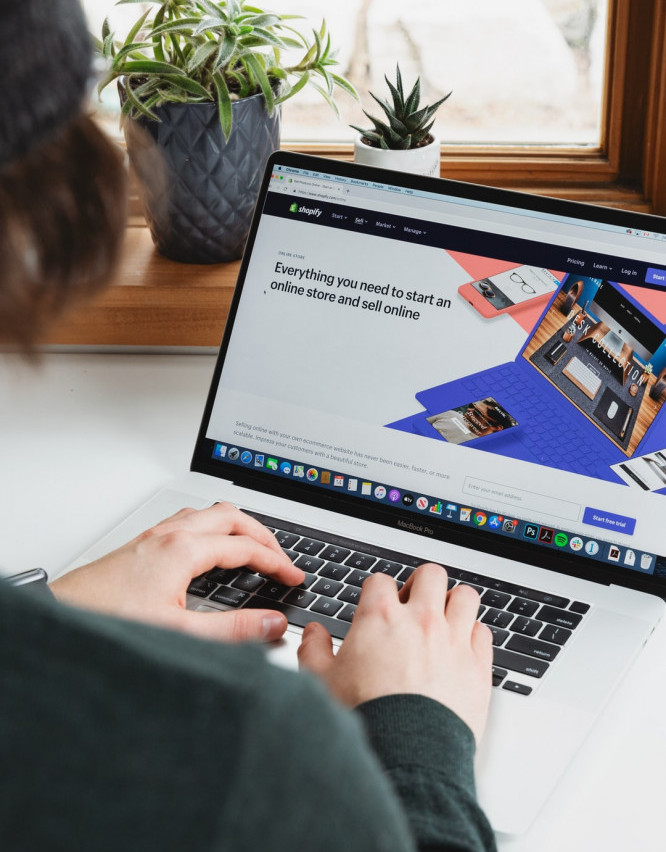 There's another monthly subscription involved, but Shopify gives you the ability to create your own on-line store using super easy templates to create the website that suits your brand image.
They also give you payment facilities to allow your customers to pay you.
You'll need to buy a domain name that fits with your business, but they also facilitate this.
Your domain is effectively your on-line real estate that gives you ownership of your website. The cost of this is negligible, $10-15 per year.
If you have a bit of knowledge about using WordPress to build a simple website then the WooCommerce plug-in will give you the tools you need to do the same thing.
But you do need to know a bit about coding if you decide to build a WooCommerce site.
It's a slightly cheaper option but you'll still have the cost of hosting, security and website maintenance to deal with.
Whichever way you go, it's worth the very small investment. This after all is your store front and shop floor where your customers will be coming to browse and buy!
It is possible to run a drop-shipping business without a website, by setting it up on Facebook or using other social media such as Instagram. But in the long run it will be far more time-consuming than having a one-stop online store to showcase all your goods.
Step 6 – Plan Your Marketing
So you've set up your niche, partnered with suppliers, decided what products you're going to sell and listed them in your store.
Great!
But now you need to get customers to come and look.
There are a number of ways to do this, and a combination of all is definitely the most successful.
SEO (Search Engine Optimisation) is a key marketing tool. This is the art of getting your website onto the first page of the big search engines such as Google, Yahoo and Bing.
It involves the use of keywords, which are simply the string of words or the phrase that you type into a web search.
There are a number of tools available at a small cost to research which keywords will work best. Simple experimentation with Google is one way. Just type in the words you think apply to your products and see how many sites come up.
But for a cost of under $20 a month a powerful keyword tool can make this job massively easier. It's called Jaaxy and is by far the most accurate and comprehensive keyword research tool.
I personally use it to research keywords for my websites and will be writing a review on Jaaxy in the very near future.
Graphics and video also help massively with SEO and will help get you to the top.
Facebook ads are another great way to promote your site and cost very little to drive highly targeted traffic to your website.
And, if you have a decent sized following on Facebook or Instagram this can also be used, particularly if your following is related to the niche you've chosen.
But the importance of this step can't be overlooked. It's what you'll be spending most of your time on once you've got your online store in place.
Step 7 – Analyze and Adapt
Once your store is up and running you need to be regularly reviewing what works and what doesn't. This includes every aspect of your business, from products, suppliers and profit margins to marketing strategy.
There are some great analytical tools available to see where your traffic is coming from, either via SEO or social media.
And it won't all be right from day one, but by knowing what works well you can devote more time and money to that and cut out the bits that don't work so well.

Resources
If you do decide that drop shipping could work for you, I'd recommend the following tools to make it easier and to maximise your likelihood of success:
Shopify – to set up your online store
Spocket and/or Oberlo – to connect you with suppliers
Jaaxy – to make sure you use the most effective keywords to get you ranked in search engines
I'm currently preparing review articles for all these tools, but if you'd like advance info on them leave me a comment and press "follow" and you'll get email notification as I publish new articles. I absolutely promise no spam!
I really appreciate feedback anyway, so please let me know if you found this helpful or if you already have some experience in drop shipping.
Please follow and like us: