Most people with aspirations to build their own business now understand that on-line is probably the place to be.
And there are many ways to do it, including affiliate marketing. But what is affiliate marketing, and does it work?
Well, I embarked on the start of my on-line business at the start of 2019 and chose to go down the affiliate marketing route. And the answer is yes it works. So let's take a look at what's involved.
Make Money from Blogging
Imagine being able to work from anywhere in the world with just a laptop or tablet, and running your own business without any need to make or purchase products.
And because you aren't actually selling the products or services yourself you don't need to worry about delivering them.
This is the reason a huge number of people, like myself, are now becoming affiliate marketers.
If you can write about something you're interested in either on your own website or via social media, you too can make an income from affiliate marketing.
And if all you want is a side-income, that's fine. But if you want it to be your full-time business that's also very achievable with time and effort.
What's my Niche?
This is what it's all about. And the key to success in affiliate marketing is to find a niche that doesn't have too much competition.
Now don't get me wrong, competition is a good thing generally. It keeps prices where they should be.
But in affiliate marketing you want to find a subject that isn't covered already by thousands of established websites, because they're all competing for the prize of being ranked on the first page of Google. Or if you set up your stall on social media they're competing for followers.
But anything you have an interest in is a good place to start. After all you want to write about something you enjoy or it can get a bit tedious.
To use my own example, I'm a mad keen kitesurfer. If the wind blows I want to be out on the water. So my first affiliate marketing enterprise was on kitesurfing.
Problem is, most kitesurfing businesses are already on-line, so potentially there's already a lot of competition.
But what I was able to discover is that the competition for websites aimed at beginners to the sport is fairly limited. So that's my niche – "kitesurfing for beginners".
If you're interested in pets you could set up a business around this but a narrower niche might be "how to deal with troublesome dogs".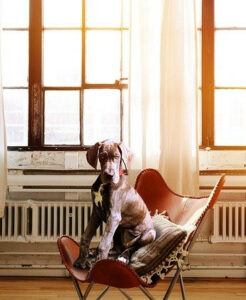 Similarly, If you like travel you could write about holiday destinations. But a much less competitive niche might be "travel destinations for mountaineers" – or "travel destinations for kitesurfers" – now there's an idea!
What about the Money?
Okay, you're writing about something you're interested in, offering helpful advice to your audience and building trust.
Great!
But we've all got to eat and pay the bills right? So let's dive into the nitty gritty.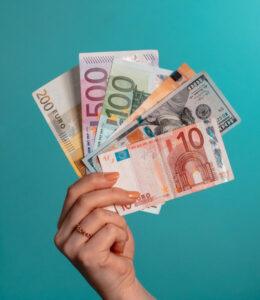 Did you know that each time you research a product or service on Google or social media, and find a page or site offering reviews and a link to a product provider or to eBay or Amazon, that's probably an affiliate marketer who's written the review.
Hundred's of thousands of major companies have affiliate programs. Once you join the program they give you a unique link that you can place on your website or on social media. When someone reads your review, then clicks the link and gets directed to the product provider's site and then buys from them, you get paid commission.
There's nothing underhand about it. The commission isn't at the expense of the customer, it's a marketing cost to that company. It's an easy sale for them because you're effectively marketing or promoting their product or service without any other cost to them, apart from the commission.
What's the Timescale?
Don't get me wrong, this isn't a get-rich quick scheme. You shouldn't expect to start making life-changing amounts of money within a few months – unless you can commit a lot of time to writing tons of content in a very short time – and people do.
But realistically, it takes time for a website to gain authority with the big search engines such as Google so that your blog posts feature in the top page or two.
Social media such as Facebook, Instagram, Pinterest or YouTube can get you there a lot quicker, particularly if you have a lot of "friends" or "followers".  And combining a website with social media gets you there even quicker.
But there are over 4 billion regular users of the internet worldwide, and that is your marketplace. So once you do get an audience the numbers can grow exponentially.
And what drew me to affiliate marketing, and particularly using a website, is that once your website is ranked on the top page of the search engines it tends to stay there. So as long as you spend a bit of time keeping it up to date it will keep making you money. Effectively passive income.
So I guess the answer to the timescale question is that it's up to you. Think months not days, but once you've put the work in it's an open-ended source of income.
"I Don't Know Anything About Building Websites"
Guess what – neither did I when I started out just over a year ago. And now you're reading my website. Thank you!
Truly, I really appreciate that you're taking the time to read what I'm trying to share here. But I honestly didn't have a clue about where to start, I just knew that people were making a very good living on-line and I needed to work out how.
I'd heard about concepts like "Search Engine Optimisation" (SEO) and "keywords" and knew that it was fairly easy to build a website through platforms such as WordPress or GoDaddy. But I'd never tried it.
Fortunately I came across a platform that was able to give me everything I needed to start building my first site, including training tutorials, choosing a niche, ongoing technical support, mentoring and the ability to literally set-up my first website in under 30 seconds.
It's called Wealthy Affiliate and I can honestly say that it enabled me to go from absolute newbie to where I am now within a couple of weeks. And the cost is less than a Starbucks coffee a day – pretty small investment for a long-term business!
The making money bit has taken a bit longer because I was juggling my "day job" with writing content. But it's now giving me sufficient revenue that I was able to quit my day job and do free-lance work alongside building my on-line business. And as the traffic builds so does the income.
I'm Not a Writer
Me neither! I'm comfortable with writing about stuff I'm interested in but I had no previous experience of publishing what I write.
But actually that's not true. Since the explosion of social media we've all become bloggers at some level. If you can write a post on Facebook, or email your friends, colleagues or customers then you have what it takes.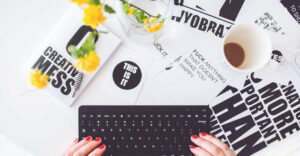 The beauty of blogging or posting content on social media is that you just need to write as you would if you were speaking to a friend.
It needs to be a bit more structured if you want to get the search engines to like you, and for people to be drawn to your content, but Wealthy Affiliate teaches you how to do that. It's nothing that you can't learn to do.
Start Here – Now!
If you like the sound of becoming an affiliate marketer I'd recommend heading over to my review of Wealthy Affiliate. There's a link that takes you to their website where you can see for yourself and, if you feel like giving it a go you can start for free:
                                                 >>>>>>> Wealthy Affiliate Review <<<<<<<
I love hearing what people think about my articles, so please leave a comment or question below and I'll get right back to you.
Affiliate disclosure:    As the owner of this website I may  receive a small commission for any purchase you make as the result of clicking a link. This is at no extra cost to you.
Please follow and like us: