The fact that you've found my Prosperity of Life Review probably means you've been approached or found it on-line already.
Maybe you've already got into the first stages of their introduction videos and are considering parting with some money.
After all they do promise some huge opportunities to make serious money, so who wouldn't take a look?
But quite rightly you're asking yourself "Is Prosperity of Life a Scam?"
I was recently approached by one of their "sponsors" myself following a conversation I had on a Facebook group I'm on. And very quickly found myself watching the first of their 3 introductory videos (again) before I realised it was the same presentation I'd seen before from another company "Polaris Global".
The Approach.
A big part of what I do is looking at ways for my readers to make money on-line. I'm always interested in new ideas and spend a lot of time on forums and Facebook groups.
In this case I was speaking with a group of "Digital Nomads" and asked what they do for a living. One answer popped up that her company "was looking for remote workers to promote their range of personal development and well-being courses".
A number of people expressed an interest, myself included. Next stage was a direct message suggesting a telephone interview. Nothing ventured and all that….the interview was set.
The conversation went along the lines of:
"What do you do now?"
I told her.
"Righhhht" (not really interested but building rapport). "So what's you're financial situation?"
"Okay, I've got some money."
"That's great, you sound like the kind of person we're looking for! I won't lie to you, this opportunity isn't for everyone, but if you're prepared to work and invest in your future I can progress you to the next stage".
"What does that involve?"
"I'll send you a link to a series of 3 videos. It's a time commitment, each is 90 minutes long. And then I'll call you in say 3 days time."
So don't be too smug if you get past the first "interview". Basically if you have a pulse and a credit card you qualify!
And then as promised the link arrived. And within 5 minutes I recognised the speakers from a similar video a few years ago.
I watched the first one and that was enough. But I've delved deep into what Prosperity of Life is about and whether anything had changed since they were called "Polaris Global"

Prosperity of Life – Review
Okay, firstly what is it they sell?
They've developed a series of on-line courses and live events encompassing personal development, entrepreneurial mindset, wealth creation and basically setting yourself up for success.
The mainstay of this is their "Master of Destinies" courses. Nothing new there – it was the same with Polaris Global.
These courses can be sold to anyone (in theory), and they give you a lot of training and mentoring on how to go about this, with the emphasis being to do it on-line through websites and social media.
But the main way to make money from it is by recruiting other people to join them and becoming a "sponsor" or "mentor" of a team.
And the potential commissions are pretty compelling. The initial video talks a lot about so-and-so who makes $1million a year, and a whole parade of people who went from nothing to 6 figure incomes in a few months.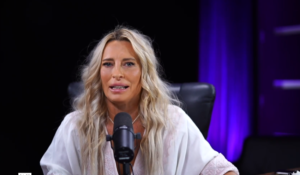 But they're honest about the "losers" who clearly can't hack getting their mindset right and doing the work – being in the team.
Hmmm.
Prosperity of Life Overview – and Online Freedom Seeker Scores
Name: Prosperity of Life or Prosperity of Life Network
Website URL: www.prosperityoflife.com
Founders: Shane and Rachel Krider
Established: 2010 as Polaris Global
Training: 2.5 out of 5
Mentoring and Support: 3 out of 5
Value for Money (of products): 0.5 out of 5
Cost: $49 joining fee. $153 per month for training portal, tele conferencing portal and access to website builder. Plus upsells of up to $27,000 to enable you to earn commission on all their products/services.
What's included: Depends on what courses you buy. But at basic level, training and mentoring on how to sell their products.
Overall Online Freedom Seeker Rating: 0.5 out of 5
Would I recommend it? Absolutely not!
If you want to find out what I would recommend, take a look at the platform I'm using to build my online business. Which is free to join and see from the inside with no catches. The cost is a total of $49 per month if you decide it's for you. Click The link below for the review:
But if you still want to see why I don't recommend Prosperity of Life, read on.
Is Prosperity of Life a Scam?
Here's the details to help you decide for yourself
Right then. Firstly, to become a starter member you pay $49. That's just to open the door. Then to get access to the training and mentoring it's $153 a month. Not cheap, but not a bad investment if you can truly earn 6 figures+ with them.
You can sell their courses at this stage but you only get a small part of the commission. The rest goes to your sponsor.
In order to get the big commissions you need to buy each course you want to sell.
They are all called "M" 1,2,3 etc, as follows:
>M1 – Master of Destinies Home Study – a 17 day personal prosperity system.
Cost – $2,285
Commission $1828
>M2 – Master of Destinies Wealth Creation 5 day live event –
Cost $7,950 (are you still here?!!)
Commission $5,000
>M3 – Master of Destinies 8 day live event – Advanced personal development and coaching techniques.
Cost $12,950
Commission $8,000
>M4, M5,and M6 – included automatically when you buy into M1 and is a series of 3 x 1 day events going over previous course material.
No cost/no commission
>M7 – Recorded Event contents of M2 and M3.
Cost $4,590
Commission $3,672
>M7 – Master of destinies remote Fast-Track – Online version replacing M1 and M7
Cost $6,250
Commission $5,000
So pretty expensive but those commissions are pretty attractive right?
So you pay $2,825 for M1 (plus your joining fee $49 and ongoing $153 per month, which includes a training portal, telephone conferencing system and access to a website landing page) and you can make $1828 on every sale after that. Not too bad!
And then if you buy the other courses you can earn mega commissions from selling them.
Not quite! It's pretty complicated but basically you don't make any commissions on your first 2 sales of both M1 and M7. These go straight to your sponsor. And it's 2 on each….unless you go for the M7 Fast track and then it's only the first 2.
If you buy into M7 Fast Track you only lose 2 sales. So that's pretty okay (it used to be called a conditional sale – 9 out of 10 cats prefer Kitty Kat to powdered glass).
And clearly a massive part of the cost of each course is commission, so good luck selling them to anyone apart from potential new recruits to Prosperity of Life!
It takes a while to really get to grips with what this is all about – because the founders have done a great job of building it up as a buy-in to a ready business model. But the fact is the training courses and events, whilst undoubtedly high quality, are massively over-priced and loaded with commission.
If you want to buy a self-improvement course you can go to Amazon and buy numerous high quality books or on-line tutorials for just a tiny fraction of the cost for any of the Prosperity of Life courses.
I'm talking 10's of dollars or maybe a few hundred for an on-line course.
And all they are really training you for is to recruit more people to the network so that you can earn from the people you recruit, and your sponsor can earn from recruiting you.
Is Prosperity of Life a Scam
There's a very fine line here. You can possibly earn decent money if you're prepared to pay out the eye-watering cost of buying into the courses you want to sell and then can recruit enough people to buy them from you (remember nothing goes to you for the first 2 or 4 sales).
And you would need to be pretty ruthless and relentless in attracting enough people to buy-in to make any living from it.
There is some nasty history here too.
The roots of Prosperity of Life lie in Liberty League International, founded by Brent Payne and none other than Shane Krider.
Liberty League was closed down by the US legal authorities following a class action in Phoenix, Arizona in 2006 in which they were forced to pay a total of $115,000 compensation to members. It was deemed to be an illegal pyramid scheme and called a $5million scam.
Instead of going away and doing some good, one of the founders Shane Krider, along with his wife Rachel went on to form Polaris Global the fore-runner to Prosperity of Life.
The basics were the same as Liberty League International, but they were very careful to toe the fine line between illegal pyramid scheme and legal Multi Level Marketing (MLM).
Polaris Global ran out of steam in about 2009 when a number of the initial top-earning members left to set up similar schemes.
It seems the pool of recruits was drying up in the US, although they were marketing heavily around the world.
And then it was effectively re-branded as Prosperity of Life so that a new audience could be found.
The statistics are that only 15% of Liberty League members made earnings (although in some cases substantial) more than they'd invested. And these would have been the founders and other first through the door members.
The remaining 85% lost money.
And statistically 99% of people who buy into an MLM end up making no money.
So, to answer the question, legally it isn't a scam because new recruits have the chance to make money. Although the fact that 99% won't is not explained to them.
It is an MLM though, and it avoids being an illegal pyramid scheme only by the fact that recruits can in theory make money by selling the products they offer.
Prosperity of Life will not make you rich as they suggest. And it will most likely make you significantly worse off.
My advice – leave well alone!
Bummer! So What Else is Out There?
My mission is to give honest advice to fellow freedom seekers on legit and realistic ways of making a good or even life-changing income in the online world.
I am personally doing this myself through affiliate marketing. You can check out how by clicking here:
But there are numerous ways (some of which I am also embarking on – it's about multiple streams of income) and you can find my article on some of these here:
Feedback
I really value your feedback on whether my articles are helpful, and  I appreciate your comments.
And if you have personal experience of Prosperity of Life or anything similar please share it with me and my other readers, in the box below.
Please follow and like us: